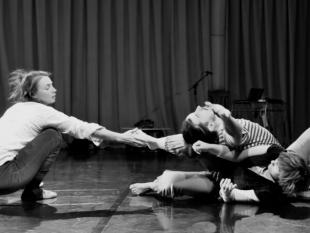 Back to the Roots
Experiencing the space, the moment, the leap into the unknown.
Enjoy it to the fullest, without a score. Listening to the surrounding landscape, whether natural or cultivated. Listening to one's dance, touch and life partners.
Rolling, unrolling, curling up, relying on one's skin and tissues for guidance.
Subverting expectations and projections.
Celebrating dynamism, leaps and dizzying physical principles in a world that craves tenderness and authenticity.
Premiered 2023, Contact Improvisation Performance and exhibition.
Duration: 90 minutes