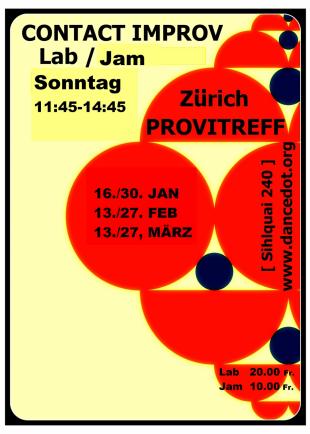 In der ersten Stunde forschen wir zusammen gegebene Themen. Wir nehmen uns Zeit um unsere Grenzen zu erweitern und neues oder ungewohntes willkommen zu heissen.
Danach geht es in die Jam über und auch dort können wir das Erforschte austanzen.
In the first our we explore given scores, inputs and limits to let us dive into the open mind and body.
After that we beginn the jam and bring in the focus of exploring instead of knowing.