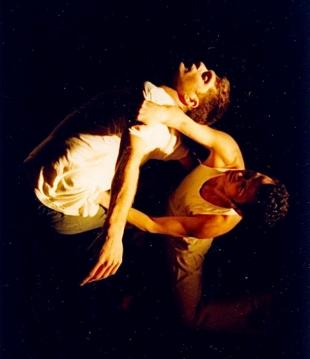 When:  Wednesdays 6:30pm to 9:00pm 
Autumn Term (14 weeks): Wednesday September 6th until Wednesday Decemeber 13th 2023. No class on October 25th for Half Term break. 
N:B. Wednesday 20th September class will be outdoors on Hampstead Heath at the different time of 6:00pm to 8:00pm. 
Where: Acland Burghley School Sports Centre, Churchill Rd, London NW5 1AN (5 min walk from Tufnell Park Tube, 10 min walk from Gospel Oak Overground and 12 min walk from Kentish Town Thameslink, N.B. Kentish Town Tube is closed until 2024)
What: Contact Improvisation is a structured, but improvised, partner dance based on communication through touch. The technique develops physical awareness and coordination, pleasure in movement and bravery in exploring the possibilities of dance.
How:   An hour and a half class will lead into one hour of Jamming
Who:    Everyone is welcome
Ticket:     £16 (£11-£13 concessions)
Info:      dancenodine@gmail.com
Booking: www.ricknodine.com