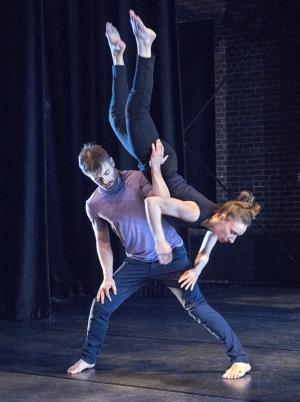 Olivia has trained daily in CI since 2011 as a dedicated student of Peter Bingham, and has been performing with his company EDAM Dance since 2014. Olivia has taught CI at EDAM for two years and has taught at Douglas College, Simon Fraser University, Modus Operandi, Polymer Dance, Leviathan Studios, as well as internationally in Berkeley, California, and at the University of the Philippines in Manila.
Significant teachers
Peter Bingham. She has also trained extensively with Helen Walkley, as well as with international CI teachers Alicia Grayson, Karen Nelson, Sara Shelton Mann, Andrew Harwood, Ray Chung, Chris Aiken, Frey Faust, Leilani Weis, John Faichney, Martin Keogh, and Angelika Doniy.