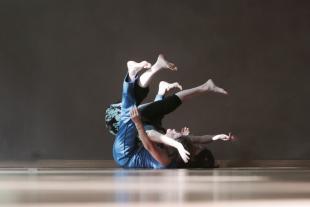 Der Kurs ist sowohl für Einsteiger als auch fortgeschrittene Contacter geeignet. Er besteht aus einer Mischung aus
Technikübungen (Basics and more) und Experimentieren mit unterschiedlichen Themen wie z.B. Gewicht geben und nehmen, Rolling Point, Lifts und Jumps, Counterbalance sowie Wahrnehmungs -,Vertrauens-, und Entspannungsübungen, strukturierte Improvisation und freies Tanzen mit und ohne Musik.
Willkommen sind alle, die Freude am Tanzen und Bewegen haben, gern improvisieren und Neues erforschen.
Mitnehmen: Lockere, bequeme Trainingskleider, ev. Knieschoner, Zwischenverpflegung.
Das m.a.studio ist 5 Busminuten/ 20 Gehminuten vom Bahnhof Baden.
Nach dem Kurs kann mensch gratis im outdoor Becken in 40°C Thermalwasser gebadet werden.
Leitung: Muriel Jeanne Mollet, dipl. Bewegungs-& Tanzpädagogin, Dozentin HF Bühnentanz Zürich, Systemische Erlebnispädagogik, Anleiterin Kampfesspiele®.
**
Technique and Improvisation on specifique Themes.
Themes: Rolling point, lifts, jumping, Counterbalance, trust, sensitivity, relaxation, release - tension, diversity of touch.