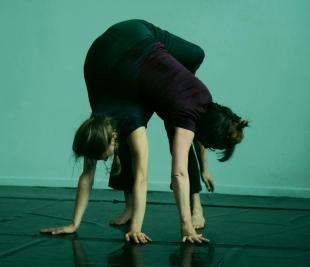 La sixième édition n'a pas pu avoir lieu en 2020, voici la 6ème édition bis en 2021 !
Au format exceptionnel de trois jours, le festival s'attache toujours autant à promouvoir la richesse du Contact Improvisation.
Au programme : une journée dédiée à l'Underscore de Nancy Stark Smith, des ateliers avec trois intervenant-e-s différent-e-s, des jams pour une pratique libre, et des temps informels pour se rencontrer, que l'on soit déjà expérimenté-e ou curieux-se de découvrir !
____________
The 6th edition of our festival couldn't take place in 2020, so here's the second 6th edition in 2021 !
Exceptionally for 3 days, the festival remains an advocate for Contact Improvisation's breadth.
On the agenda : one day dedicated to Nancy Stark Smith's Underscore, workshops with three different teachers, jams to practice freely, and informal times to get to know one another, wether you are already an experienced CI dancer or only keen on discovering !