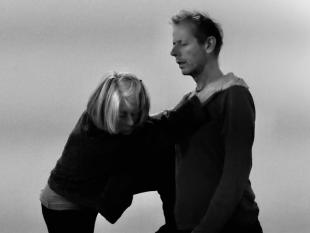 Feldenkrais and Contactimprovisation 
Workshop with Michel Casanovas and Patrick Collaud
Hast du Interesse an intensiver Körperarbeit in Verbindung mit Contactimprovisation?
Wir beginnen und beenden den Tag mit einer Feldenkrais Session. Die ruhigen verbalen Anleitungen der Feldenkrais Methode vermitteln Klarheit und Mühelosigkeit und öffnen den Raum für Kreativität. Die CI führt uns in die frühen Phasen unserer Bewegungsentwicklung, sowie in die räumliche, dynamische und soziale Dimension der Bewegung. Das Gefühl von Kraft, gepaart mit Feingefühl erzeugt einen Fluss, aus dem der Tanz entstehen kann.
Are you interested in intensive bodywork in connection with contact improvisation?
We start and end the day with a Feldenkrais session. The calm verbal instructions of the Feldenkrais Method convey clarity and effortlessness and open the space for creativity. The CI takes us into the early stages of our movement development, as well as into the spatial, dynamic and social dimensions of movement. The feeling of power paired with sensitivity creates a flow from which dance can emerge.