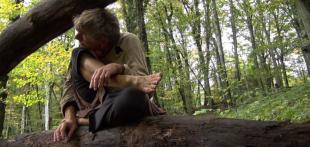 What is space?
How do we perceive space?
What is the information which space holds?
How does matter relate to space?
Communicate through space?
Communicate with space?
My space, your space, shared space...

During this workshop I wish to give special attention to the untouchable, yet existing SPACE, or SPACES. I actually feel that there are several.

During my many years of studies with Steve Paxton and of his work, I came to understand their importance in relation to the technique of Contact Improvisation. Some principles of Body-Mind Centering® and its vision on human embryology will be another tool we will use.
This workshop is an attempt to continue the work of the two preceding workshops in Brno, but it remains possible to join only for this-one without having done the others. I wish to keep some space to develop the subject in order to the people present and my inspirations of the moment.

---
Level of participants: I don't really care. What is important to me is that people are motivated and in more or less good shape.

---
About Urs:

I met Steve Paxton for the first time in 1989 and was deeply impressed by his dance. The year after, 1990, I had for the first time the chance to work with Bonnie Bainbridge Cohen and knew right away that Body-Mind Centering® would be a life time project for me. Ever since I kept working with both of these perso ns that are of great influence in my movement research.

I am a Somatic Movement Educator and Practitioner certified by the School of Body-Mind Centering and teach Contact Improvisation with the personal agreement of Steve Paxton.

Body-Mind Centering® and BMC® are registered service marks of Bonnie Bainbridge Cohen, used with permission.
---
MORE INFO IN FB EVENT