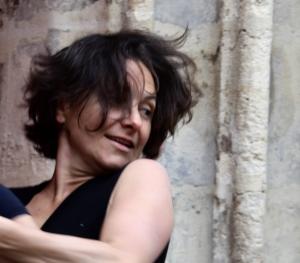 When I first came to a CI jam in the '90s, which came from a suggestion of my friends in the dance, improv, gym classes, I found it too intimate. I really began practising CI in Paris with Jess Curtis in 2003. Since then, I began to practice intensively and learned with about 30 teachers from local teachers to all over the world, always been so passionate about the variety of new aspects and pedagogies of this practice. In 2010, in Paris, they were very few teachers (it has changed since then) and I felt the energy and willingness to begin to teach. It led me to teach in various contexts (classes workshops, camps, festivals, jams) and places (France, UK, Germany, Italy, Malaysia, South Africa, Guinea).
I took part in several CI events organisation including ECITE, including the bilateral meetings launched in 2013 with London (Paris Invites London=PIL, LIP), Brussels (BIP, PIB) and Grenoble (GIP, PIG). In my teaching, I've been mainly influenced by Nina Martin, Malcolm Manning, Edwine Fournier.
I mainly like to teach to beginners, emphasizing the "free" and "play" aspect of this practice. Meaning: do it your own way is the best way to enjoy the dance and to let one's partner dancing with you. In order to teach this way, I spend also a lot of time on the safety management, about training reflexes for self-safety mainly, which do relate a lot to the very precise way of listening to internal and external information about the situation.
Outside CI, I've been working as a research scientist in applied mathematics (PhD), teaching dance, gymnastics, acrobatics. I took part in several professional dance companies and still work with Tangible collective (improvisation, tango, contact)
I wrote my Master Thesis in Dance and Movement Therapy about psychic aspects of CI via free play.
Several practices seemed relevant to me in my CI journey: – sport: martial arts (judo, kapap, aikido), acrobatics (gymnastics, trampoline), endurance (running, swimming); – somatic practices; – argentine tango; – science: fuzzy logic and physics.