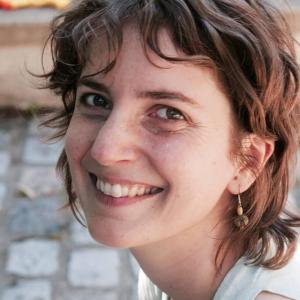 Marie practices CI teaches, performs, organizes classes, workshops and labs. Her main research now is related to her practice of Rolfing® Structural Integration, a somatic practice and therapy which main focus is relation to gravity. She conceives Contact Improvisation as a laboratory where to observe as closely as possible the physical, metaphysical and emotional aspects of being in relation.
Significant teachers
Daniel Lepkoff, Hubert Godard, Jules Beckman, Stéphanie Auberville, Asaf Bachrach, Matthieu Gaudeau.