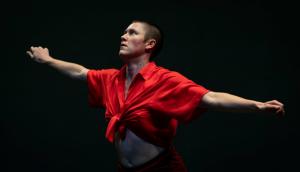 I am a CI practitioner, teacher, and activist based in San Diego, California, USA. I co-host the weekly San Diego community class and jam and regularly teach CI nationally and internationally at festivals, institutions, and workshops.
My work priotizes the development of the dancing in CI rooted in the initial proposals of the form around survival and physics. All of my work centers radical independence and responsible citizenship.
Important teachers/collaborators in CI include Nancy Stark Smith, Sara Shelton Mann, Ishmael Houston-Jones, Karen Nelson, Nita Little, Ray Chung, Kirstie Simson, Charlie Morrissey, Karen Schaffman, Kristianne Salcines, and Eric Geiger among others.
I am also an experimental contemporary dance artist and am currently in the third year of Feldenkrais Method Certification training program. I teach in Dance Studies at California State University San Marcos and regularly produce independent experimental dance in San Diego.