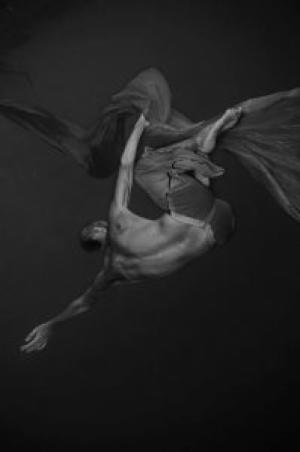 Started dancing CI in Argentina, in the National Arts Institute (IUNA) and with the Contemplative Dance Laboratory, regularly dancing and performing.
Traveler,  

I see CI as a free and beautiful way to go into dance and movement, to know about myself and others and at the same time to open attention to the enormous surrounding. My interests are in alternative environments where the "dance" state can be brought. 
I don`t see water as a different element of the world, I see it as another dimensión, in which it`s needed to learn everything new. I notice I can barely rely on my usual senses for spacial information since they are totally distorted. On the other hand different inner sensations seem to get stronger and clearer, the diaphragm, the organs. And touch, it`s such an extraordinary event in that water homogeneity.
I believe Dance is an amazing vehicle for exploring this water dimension and at the same time water is an amazing place for exploring dance. In this Water/Dance/Sense exploration I`m excited just by thinking in the overwhelming possibilities.