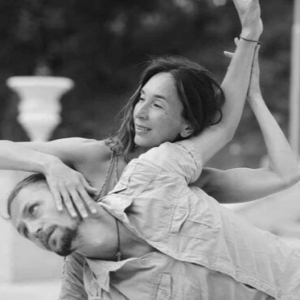 Alexandra Soshnikova and Sergey Golovnya started collaborating in 1997 in Anjelika Donyi's contemporary dance group "Voices" and have been working as a duo since 2000.
From then on they have danced and improvised, taught dance to different age groups, composed and performed dance pieces together. They frequently participate in international projects and performances as dancers, choreographers and also organizers which takes them places.
Their teaching geography spreads across Moldova, Ukraine, Belorussia, Bulgaria, Israel, Estonia, Russia, Latvia, France, Italy, Greece, Georgia, Poland, Hungary, Romania, N.Ireland.
Based in Moldova they contribute to local cultural scene and have organized 13 international festivals to date bringing international talent to Chisinau.