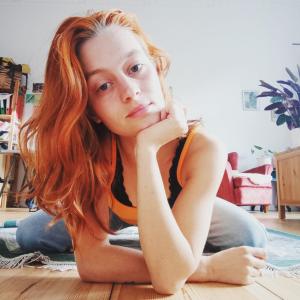 Lea is a space holder, coach and performance artist based in Berlin. She's been dancing her whole life and is focusing on Jazz dance, contact improvisation and flow arts.
When teaching in CI spaces she focuses on the emotional site of the interaction and creates awareness for boundaries, softness and empathy. Her main topics to work with are self compassion, the body and boundaries.
She trained in dance pedagogy (2019), life coaching(2021), sacred s.xuality(2019) and trauma sensitive spaceholding (2020). Currently she's in her second year studying to become a dance therapist with the DGT (Deutsche Gesellschaft für Tanztherapie).
She likes to play and explore and to create a safer space for personal growth.