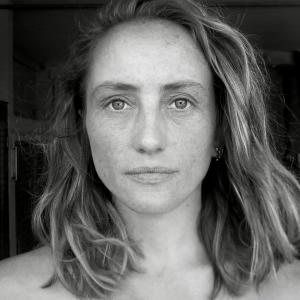 Chilean/Israeli independent dance artist.
She is a professional dancer/performer/teacher (Hochschule für Musik und Tanz, Köln, Germany), working with several choreographers, touring/performing internationally in different festivals and venues. Actively exploring, researching and teaching dance in companies, schools and festivals in Israel and around the world. As a choreographer she has been creating since 2001. Lived in Germany from 1998-2010, where she was a member of the dance companies MSchrittacher/ Staatstheater Oldenburg and Marco Santi Tanz Theater/ Staattheater Ösnabrück, where she worked with Club Guy & Roni, Luc Dunberry, among others.
Since 2010 based in Tel Aviv/ Israel (companies Yossi Berg & Oded Graf, Roy Assaf, Sahar Azimi, Renana Raz, Dafi Altabeb, etc.). In 2017 she won the prize from the Israeli Ministry of Culture for "Best Solo Performer". She is an Ilan Lev practitioner.