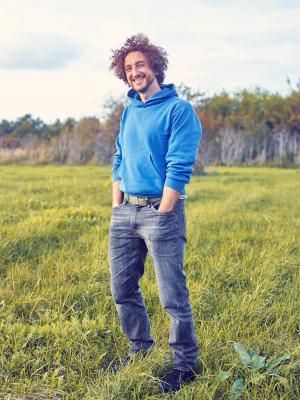 I like to define myself as a curious "movement researcher".
Always passionate about movement, sport, and nature I started studying martial arts when I was 17 years old. This is now more than 20 years ago!
I've never stopped and my research brought me to Asia in the last years  to dig more into different traditional disciplines (Chinese Internal Martial Arts, Muay Thai)
During the university years I've studied Physical Education and after completing my master in "Preventive and Adapted Movement Activity" I have begun my studies in theatre and contemporary dance.
Immediately after I stepped into Contact improvisation, a perfect and smooth synergy of all my previous movement activities.
This was somehow the time I started to work professionally on stage as a performer.
Meanwhile, I was teaching movement to a different kind of people. At the time I especially dedicated to a 1-1 rehabilitation work of old people in collaboration with doctors and physiotherapists.
I'm an Axis Syllabus certified teacher since autumn 2018
Today I'm a versatile performer who likes to mix knowledge from different disciplines of movement. I'm particularly interested in training methodologies and practices for personal development (Why do we do what we do?)
Science and traditions are mixed in what I teach and how I move. My masters and teachers are coming from different fields...Martial Arts, Mysticism, Science, Sport, Contemporary dance and theatre.
The research never ends and passing to others the information I got until now it's, in my opinion, the best ways to review, elaborate and evolve them.