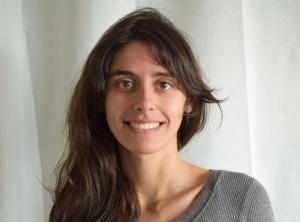 Vanessa is a dance and multidisciplinary artist from Sicily, based in Leeds, UK. She explores the crossover between choreography, walking-art and installation, as a vehicle for somatic experiencing and transforming public spaces, through site-responsive, ecological, improvisational, participatory, and cross-disciplinary practices.
She is interested in how we experience and practice perception in our daily living, how we inhabit places and coexist with others. Ecology is an important aspect of her work, acknowledging our relational and entangled nature with environments, and with human and non-human communities.
Her work is underlined by a movement practice based on attentional and perceptual investigations. She focuses on offering settings to experience embodiment, composition as kinesthetic experience and stimulating different channels of attention. Her creative practice is entwined with theoretical inquiry and exchanges with other disciplines including neuroscience, philosophy, anthropology, visual arts and music. She is interested in the expanded field of choreography and constantly re-questioning what choreography can be in her work.
She graduated from the MA Creative Practice-Dance Professional Pathway, at Trinity Laban in London. She performs with various dance and theatre productions and teaches release based contemporary dance, improvisation and contact improvisation for Universities and wider communities. Her work has toured across the UK, Europe and East Asia.
She runs and teaches Leeds Contact Improvisation  with monthly Contact Improvisation workshops and jams.
She teaches release based technique classes, improvisation, Contact Improvisation and creative movement for professionals, universities and wider communities in the UK and Europe. Her classes invite to access our full multidirectional dancing body, with curiosity and attentiveness to individual discoveries. Her teaching is grounded in a curiosity about how the body transforms as a result of imagination, active shifts of perception, attentional dynamics and a clear relational engagement with others and the environment, whilst finding clarity and playfulness in our awareness of the physiology and physics in motion. https://vanessagrasse.wordpress.com/teaching/