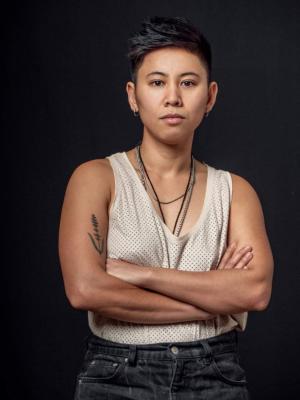 I am a queer, transgender Filipino born choreographer, dance artist, facilitator, and activist. I was raised in the Philippines and am currently based in Berlin, Germany.
My work focuses on the recognition of intersectional identities, reconnecting with my ancestry, and decentralizing Western ideologies in dance making. I co-founded The Love Makers, a project-based dance company, with Anya Cloud.
I have been practicing Contact Improvisation for 13 years and have taught in many different communities including HZT, UCLA, Tanzfabrik Schule, and The Field Center among others.
My orientation to CI is deeply interconnected with my training in Filipino Traditional Dance, Kung Fu, Jiu Jitsu, Improvisation, walking meditation, Authentic Movement, Bouldering/Climbing, and Contemporary Dance.
I examine how survival strategies can be translated into a communal physical practice, which I then use as a catalyst to a creative healing process.