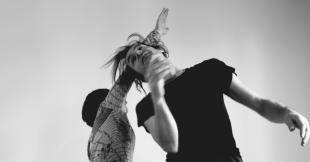 In this weekly class we will play with and research on the principles and technique of Contact Improvisation.
We will give our weight in different ways to the ground and to other bodies, have a look on leading and following. We will connect with other bodies and their impulses and move with them on the floor and the standing level. We will establish a common ground and, step by step, explore how to effortlessly lift other bodies. Momentum will be our guide to higher flying.
The class will build up over the weeks, drop in is always possible.
All levels of experience are welcome.
The class will be in English, translation into Portuguese is possible
If you have any symptoms related to COVID-19, don't please come. The number of participants is limited to 20.