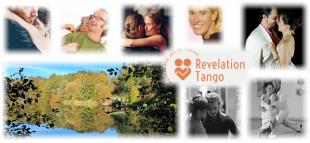 Tango, Contact-Tango, Contact-Improvisation, Bodywork, well being and musicality :
deepen your dance technique by calling on your body's intelligence,
... get into tango from body awareness practices.
​Whatever your experience is, you can join us and find your own way in!
​With Annette Gralke (De), Daniela Schwartz (Arg/Fr) & Eckhard Muller (De), Doris Dohse (De), Gaia (It/De) & Leandro (Arg/De), Isabella & Iwan (De), Leilani Weis (Chili) & Miguel Strebel (Sp), and Natalia & Agustin (Arg) :
12 top teachers will share their passion and knowledge with us all.
They developed their own sensitive way of teaching/facilitating, combining multiple interests and specialties.
​You choose if you join for 2, 4 or 6 days, as well as how you divide your time, how deep you dive, how far you fly.
​The wonderful venue of Gut Frohberg and the experienced organizing team assures a safe environment for your comfort and wellbeing :
open air dance floor, every day Tango and Contact-Improvisation dancing evenings, registrations stars soon !
Check out the whole program on the website : www.RevelationTango