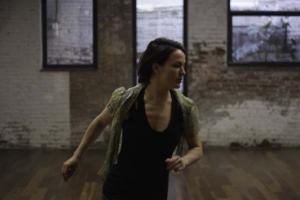 English;
Dancing is my passion and profession that I apply to choreography and teaching. My main interest focus on biomechanics for the physical level and for the dance form, on improvisation. In the area of performance, I develop tools to instant composition, in order to train the body/mind to stay with the dance, to nourish it and to develop it. I teach movement technique and Contact Improvisation through the lenses of biomechanics. My mais sourec of formation, information and knoledge is the International Research Network of Axis Syllabus (ASIRN) in wich i'm involved as since 2007, i'm a certified teacher.
I'm a team memeber of MOu-lo, an organization wich organizes CI events en Lleida, Catalunya.
Catalan;
La dansa és tant la meva passió i com professió que exerceixo ensenyant i a l'escenari. El meu interes està a nivell físic en la biomecànica i a nivell de forma en la improvisació. A nivell performàtic el treball és desenvolupar eines per a la composició instantànea i per a entrenar el cos/ment a restar en la dansa, nodrirla i desenvolupar-la. Ensenyo tècnica de moviment i Contact Improvisació a través de les lents de la biomecànica, la meva fornt d'informació i coneixement es la Red Internacional de Treball i Recerca Axis Syllabus, de la que formo part des de 2007.
Soc membre de l'Associació Mou-lo, organitzem events de CI a Lleida.
Castellano;
 La danza es mi pasión y profesión que desempeño enseñando y en el  escenario. Mi interes está, a nivel físico en la biomecánica y a nivel de forma en la improvisación. A nivel performático desarrollo herramientas para la composición instantánea, para entrenar el cuerpo / mente a permanecer en la danza, alimentarla y desarrollarla. Enseño técnica de movimiento y Contact Improvisación a través de las lentes de la biomecánica, mi fuente de información y conocimiento es la Red Internacional de Trabajo e Investigación Axis Syllabus, de la que formo parte desde 2007.
Soy miembro de la Asociación Mou-lo, organizamos eventos de CI en Lleida.