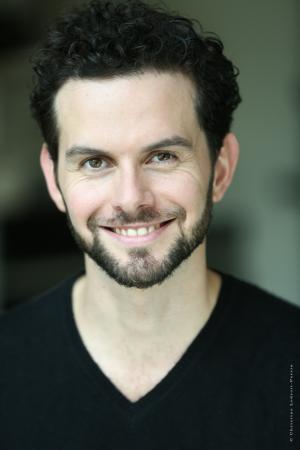 Gerry is a dancer, choreographer and actor.
After working few years as engineer, he definitely switched to the artistic field. He is currently working with many artistic companies such as Tangible, Le Retour d'Ulysse, Mangano-Massip, Smal Room Dance Cie... to explore a wide range of art : dance, in-situ dance project, theater, physical theater and mime.
He creates hybrid artistic object : conference, podcasted documentary, movie choregraphy...
He discovered contact-improvisation in 2010 and has been organising/teaching events  Paris Contact Improvisation Gathering, Jam à la Ferme, Saturday Night Jam. Teached from time to time at Canaldanse, Studio Keller and during Summer Festival of L'Oeil et la Main association.
Teaching contemporary & improvised dances at la Maison Pop' since 2019.
He lives contact improvisation as an endless research practice and a great process fort artistic creation.
Gerry Quévreux est danseur contemporain et comédien dans le champ du spectacle vivant. Il fut un temps ingénieur mais s'active aujourd'hui avec les compagnies Tangible, Le Retour d'Ulysse, Mangano-Massip, Cie du Haut, Small Room Dance Cie, La Césure etc..;. Il conçoit également des chorégraphies et s'implique dans des objets artistiques hybrides – conférence, chorégraphie de film, documentaire audio de création...
Découvre le contact-improvisation en 2010 et prend part à l'organisation et l'enseignement du festival du nouvel an à Paris (PCIG), de la Saturday Night Jam, Jam à la Ferme... A enseigné le contact impro à Canaldanse, au Studio Keller et dans les festivals d'été de l'association L'Oeil et la Main.
Enseigne depuis 2019 la danse contemporaine et improvisée au sein de la très dynamique Maison Pop' de Montreuil. Vit le contact improvisation à la fois comme une inépuisable source de questionnement sur le mouvement et sa perception, un lieu d'expérimentation singulier mais également un outil très fécond dans le processus de création.