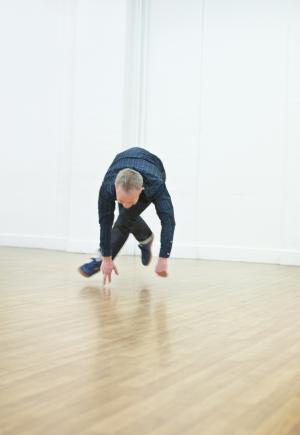 Charlie Morrissey is a director/choreographer, performer, teacher, and researcher. He has been working in the field of performance for almost 30 years.
He is influenced by substantial ongoing working relationships with Steve Paxton, Siobhan Davies, Lisa Nelson, Kirstie Simson, Scott Smith, Katye Coe, K.J.Holmes, Katie Duck and others.

Teaching is central to his practice and his classes are laboratories for exploration and discovery. He teaches for dance and theatre companies, institutions, festivals and independent organisations internationally.

Recent and upcoming projects include several collaborations with Siobhan Davies Dance; performances of Wallflower with Quarantine; - If this is it, then what are we going to do with it - a new performance for five dancers?; and What's not there – a new solo created for Tanzwerkstatt Europa in Munich and now touring

Charlie curates Wainsgate Dances, an international programme of dance events at Wainsgate Chapel in Yorkshire UK