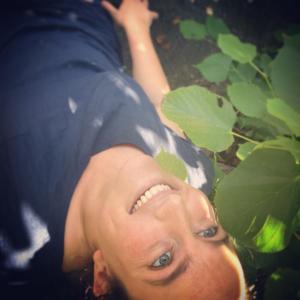 Lizzie is a dance artist living in Portugal currently teaching CI and studying under the Axis Syllabus. She has been co-creating dance and performance projects in various landscapes in Europe and is becoming interested in transmission of CI, anatomy and contemplative movement. She has a formal background in Anthropology, Humanitarianism and African history.
Her movement material is part of a search for anatomical integrity connected to the release of stories that manifest in the body and inhibit intelligent movement pathways and creative expression. 
She is also curious about the absence of knowing during improvisation, whilst encouraging movement to grow from our inner perception toward outward form. She understands dancing as an expression of the heart and a form in which to open to our Self.
Lizzie is supported and inspired by a long-standing research in contact improvisation, improvisation/performance and meetings with water. 
значимые учителя
Frey Faust, Kira Kirsch, Francesca Pedulla, Antoine Ragot, Baris, Jeorg Hassman, Nina Wehnert, Simonetta Alessandri, Nora Nora.