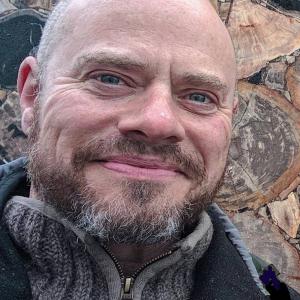 Martin Keogh has been teaching and performing Contact Improvisation for nearly four decades. After attending the Interlochen Arts Academy and Stanford University, Martin spent time traveling to monasteries in Japan and Korea and was a dharma teacher and director of the Empty Gate Zen Center in Berkeley, California.
He is one of the original members of the Motivity Dance Company, which specializes in aerial dancing on low level trapezes. Martin founded The Dancing Ground, an organization that produces conferences on gender, race and mythology. He worked as consultant and teacher with Touchdown Dance USA, an organization that teaches C.I. to the blind.
For his contribution to the development of Contact Improvisation Martin is a Fulbright Senior Specialist. He has taught in 31 countries on six continents.
He is author of, Dancing Deeper Still: The Practice of Contact Improvisation, Bailar la quietud, As Much Time as it Takes, and the anthology, Hope Beneath Our Feet: Restoring Our Place in the Natural World.
Martin lives with his family by the Salish sea in British Columbia, Canada.