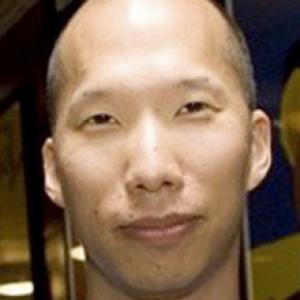 I'm a CI dancer, teacher, and organizer, as well as an improvising musician, technologist, and lawyer. In 2014 I created the Earthdance Diversity Scholarship with Sarah Young, and oversaw the Scholarship's development from 2014 to 2019. Since 2019, I've been a member of Earthdance's Diversity, Equity, & Inclusion (DEI) Committee, which seeks to foster equitable and inclusive environments at Earthdance and beyond. I'm the DEI liaison to Earthdance's S&R Working Group, and taught the Safety & Respect class at the Falling Leaves Jam 2019. I was a local jam facilitator in New York City and Los Angeles, and was an organizer of Shift: The 2012 New York City Fall Equinox Jam. Since 2018, I've been publishing the writings of Sarah Gottlieb on ethical sexuality in CI on my blog, contactimprovblog.com. I've published six pieces by Sarah so far, with more to come.
I like to focus on technique and practical exercises, with an emphasis on weight-sharing and the rolling point of contact. I like to de-mystify and break things down.
I'm particularly interested in truly off-balance weight-sharing; waiting; subtleties communicated through the point of contact; footwork; moving with ease and efficiency; risk-taking; dancing on one foot; and identifying and breaking patterns.
I've taught classes in New York City (Lehman College, 100 Grand Dance, Bhakti Center), Toronto (Ontario Regional Contact Jam), Southern California, Western Massachusetts, Buffalo, and Michigan, and was the principal teacher for the first Buffalo Weekend Jam. I live and dance in New York City.