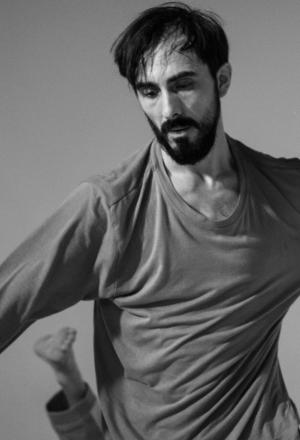 Sasha Dodo http://artcontinuum.space/sashadolores/
Independent nomadic artist engaged in poetry, experimental theatre, dance improvisation and film.
---
Author of fairy tales book "vertigo", 2018.
Director of the "after.life" contemporary dance perfromance based on
Chuang Chou fairy tales and poetry of Zarey Garunts, told by japanese butoh dance, contact improvisation, video perfromance, shwadow theatre and live music improvisation. Shown in Romania, 2017.
Director of the "forgotten poem" poetic contemplative dance film based on poetry and dances Dolores Dewhurst - Marks. 2018
Facilitator "solipsis art lab" about dance improvisation and performance inspired by butoh dance and contact improvisation in Bulgaria, Romania 2016, 2017 (12 times) and director outcome performances "chestnut garden", "clouds of peace', "in the absance of flower" and "the lost place".Organizer:
events for italian compania kha focused on butoh dance:
workshops "dance of the soul", perfromances "white hot" in Russia 2016 and retreat "everything is vibration" in Unkraine 2017;
"contact impro college" internation education platform for contact improvisation in Ukraine, 2015, 2016;
"inci" festivals of contact improvisation and video perfomance in Crimea 2013,2014;
"nowness" festivals about spontaneus creativity with Zarey Garunts in Ukraine 2012, 2014 (6 times);
"yoga" festivals of non-duality and awareness in Crimea 2012 - 2015 (7 times).